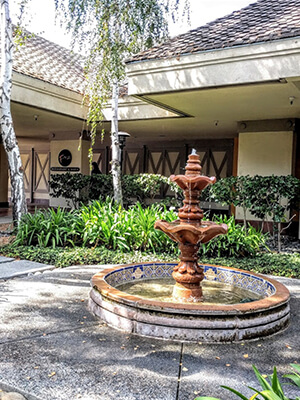 Closed until further notice.
Our Sunnyvale location serves Breakfast, Lunch, and Dinner every single day of the week. Located right at the center of Silicon Valley and offering private parking, FAZ Restaurant & Catering Sunnyvale is the premier option for a quality meal with all the necessary convenience.
A Breakfast Buffet complements the Modern Mediterranean menu to make it the perfect location for any occasion, at any time of the day.
Our Catering Department offers you a wide selection of services and menus, with the focus ranging from functionality to elegance to fit your event's needs. Choose from our custom catering packages that cover all situations and help you make the most of your event!
No matter how big or small an event may be, we offer a wide range of solutions that cover everything. While the number of guests may vary, the dedication and attention to detail remain the same. After all, you deserve the best. And that's precisely what you'll get with FAZ at the helm.
At any point in one's life, there is something to be grateful about and to celebrate. Choose a partner that understands the importance of celebrating and that will set you up for success. Choose FAZ.